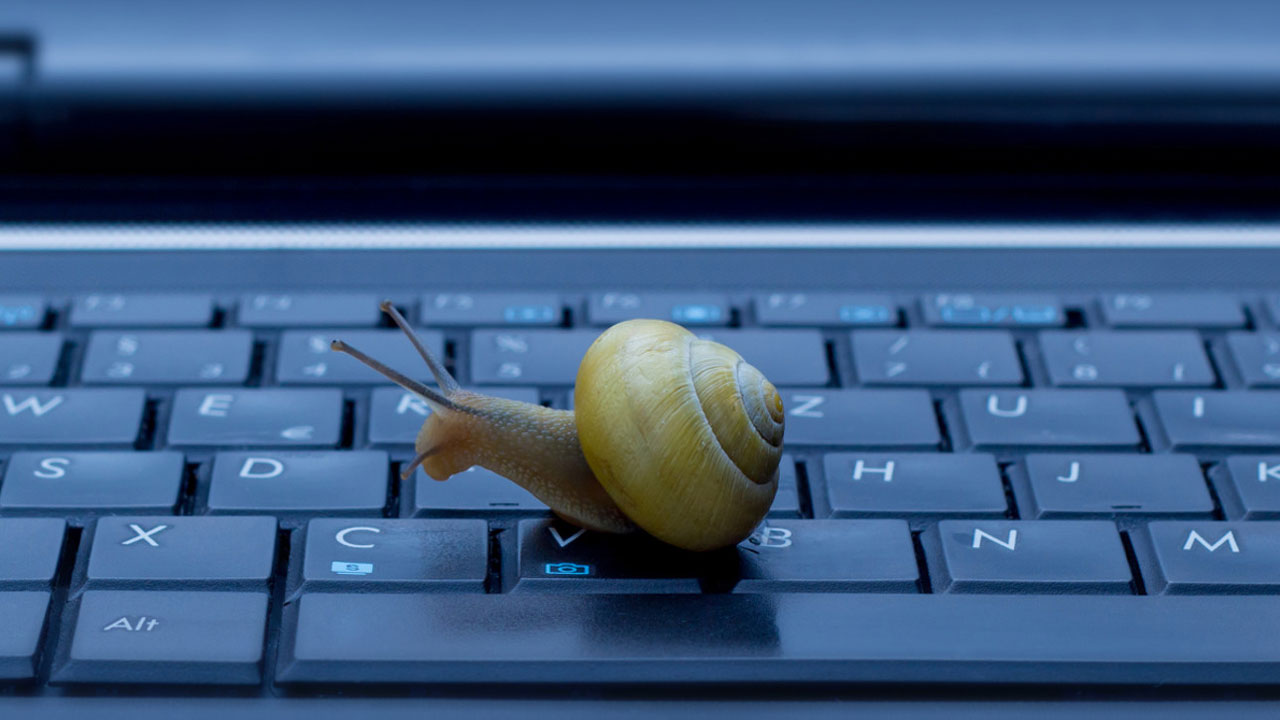 Windows 10 Terasa Lambaattt? Gunakan Tools Ini Untuk Mengatasinya
Diposting oleh: Ilmu Website
kategori:

GRATISAN
Seiring berjalannya waktu, keperluan Anda menggunakan laptop yang bersistem operasi Windows 10 semakin-hari semakin bervariasi. Dari awalnya hanya untuk menangani pekerjaan sehari-hari, kemudian bertambah menjadi hal lainnya, lagi-lagi karena faktor kebutuhan. Mulai dari sekedar menghibur diri, sampai urusan penyiraman rohani.
Nah pemenuhan kebutuhan Anda ini lambat-laun berdampak pada kinerja Windows 10 yang semakin hari semakin turun. Indikatornya seperti ketika hendak membuka berbagai macam aplikasi memakan waktu yang lama nya minta ampun, starting up loading yang teramat lamban, saking lambreto-nya laptop bisa ditinggal terlebih dulu untuk sekedar ngopi, mandi, mandi sambil ngopi, cuci mobil sambil cuci kaki, bahkan sampai pergi tamasya berkeliling-keliling kota. Hendak melihat-lihat keramaian yang ada. Saya panggilkan becak, kereta tak berkuda... Sudah sudah, gilanya sudah dulu.
Cegah Penularan Virus Corona Jelang Ramadhan Dengan Jaga Imunitas Tubuh, Raudhoh Produsen Madu Dan Herbal Berikan Diskon Tinggi (TERBATAS)!
Kini Anda visitor ilmuwebsite bisa mendapatkan potongan harga apabila membeli produk-produk herbal dan madu di lapak official di raudhoh.com dan tokopedia.com/raudhohofficial, menggunakan kode kupon/voucher RAUDDIPOTONGIW Anda akan mendapatkan potongan 25%. PROMO TERBATAS HANYA SAMPAI 31 MARET 2020
Jika sudah seperti ini, rasanya tangan ini menjadi gatal-gatal, kepala panas, jantung berdegup kencang. Dan Anda perlu melihat tips dari Kyai Sugiono, mengenai Obat Segala Penyakit.
Selepas dari itu, silahkan gunakan tools Glary Utilites dari Glary Soft. Tools yang satu ini bisa dibilang paling lengkap dibanding dengan aplikasi sejenisnya.
Tidak hanya sekedar men-tune-up kinerja Windows 10 di laptop Anda. Tapi paling 5 fitur utama diantaranya : 1. Clean Up & Repair, 2. Optimize & Improve, 3. Privacy & Security, 4. Files & Folder Optimization, 5. Easy System Tools. Menjadikan Kinerja laptop Anda semakin cepat, memperbaiki registry rusak yang memperlambat kinerja, disk cleanup dengan cara yang cerdas. Dan banyak lagi yang lainnya.
Berikut fitur lengkap dari Glary Utilites Pro :
Disk Cleaner: Removes junk data from the disks and disk space
Registry Cleaner: Scans and cleans the registry to improve system performance
Shortcuts Fixer: correcting errors in the Start menu and desktop shortcuts
Startup Manager: manage the programs that automatically run at startup
Memory Optimizer: Monitors and optimizes free memory in the background Windows
Tracks Eraser: Erases all the traces, evidences, cookies, internet history and more
File Shredder: remove and delete data in a way that no one can recover
Internet Explorer Assistant: Manage Internet Explorer settings to add and return stolen by thieves online
Disk Analysis: Get details information of the desired files and folders
Duplicate Files Finder: Search for finding file duplicate and remove them
Empty Folders Finder: Detect and delete empty folders in Windows
Uninstall Manager: Completely uninstall programs you do not need
Sangat lengkap sekali bukan ? Untuk mencobanya silahkan mendownloadnya langsung di sini https://www.glarysoft.com . Sayangnya untuk mendapatkan fitur pro yang lebih lengkap, Anda harus membayar. Harganya termasuk murah bila dibandingkan dengan hasil yang di dapatkan.
Tapi sssttt... Gigapurbalingga menyediakan versi pro nya secara gratis, silahkan download di sini https://gigapurbalingga.net/glary-utilities-pro-final-full/
Selamat mencoba, semoga bermanfaat. Terima kasih.
Loka Dwiartara
Co-Founder Ilmuwebsite.com
Artikel Terkait :